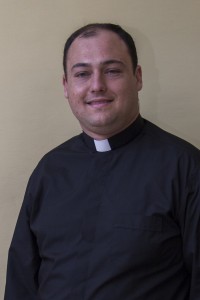 ===================
The Parish of Marsaskala welcomes you to its website. We hope that you will find    the information contained in this site useful, and that you will enjoy getting to know about the history of our parish and its various activities.
Merħba fil-website marsaskalaparish, hawnhekk għandek issib ħafna nformazzjoni dwar il-parroċċa ta' Wied il-Għajn. Parroċċa żagħżugħa u għaldaqstant mogħnija b'enerġija sfiqa ta' parruċċani ħabrieka biex fiha itwettqu ħafna attivitajjiet għal ġid spiritwali u materjali tal-kommunita. Żur id-diversi sezzjonijiet li hawn u nistednuk li terġa tiġi iktar ta spiss għal aktar aġġornamenti.
Fr. Roderick Camilleri
Parish Priest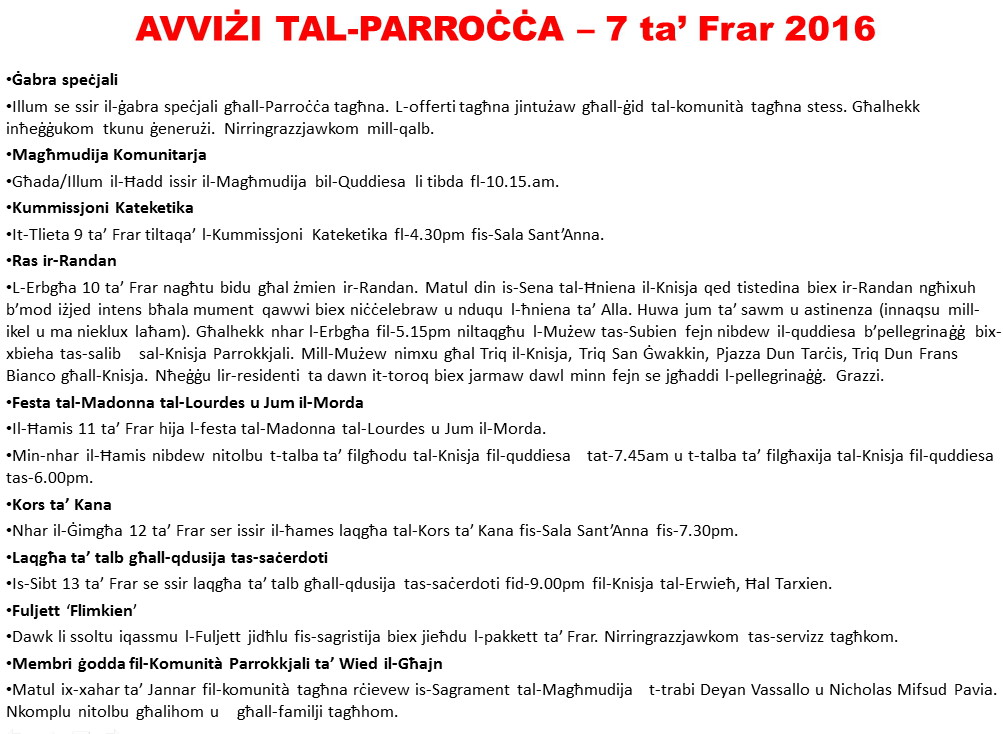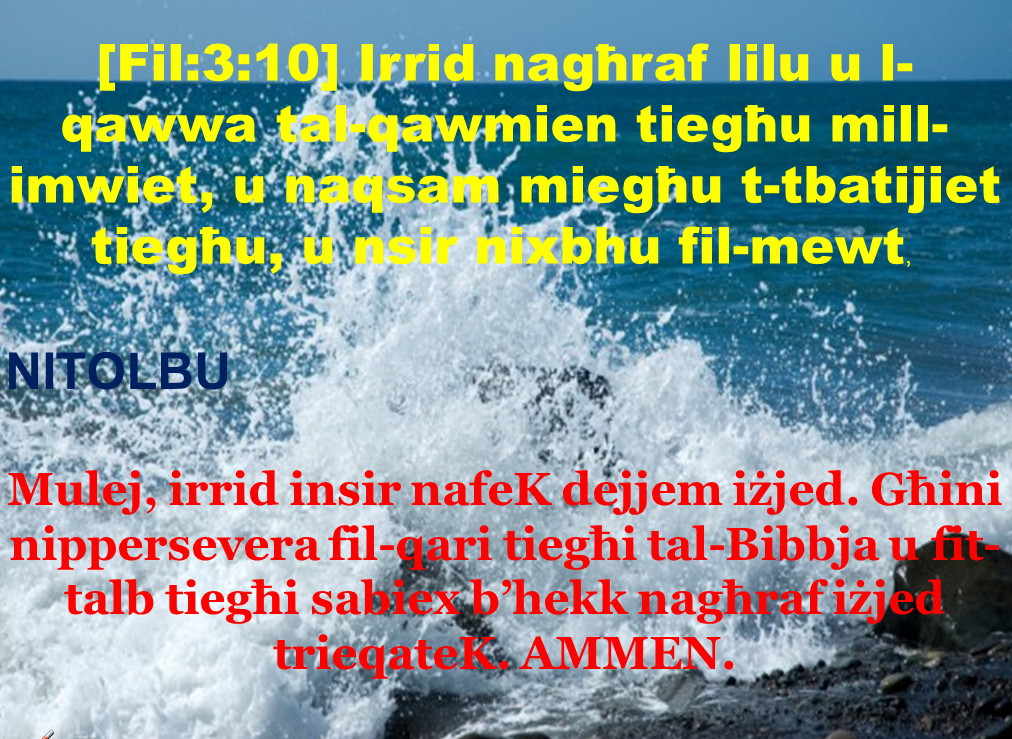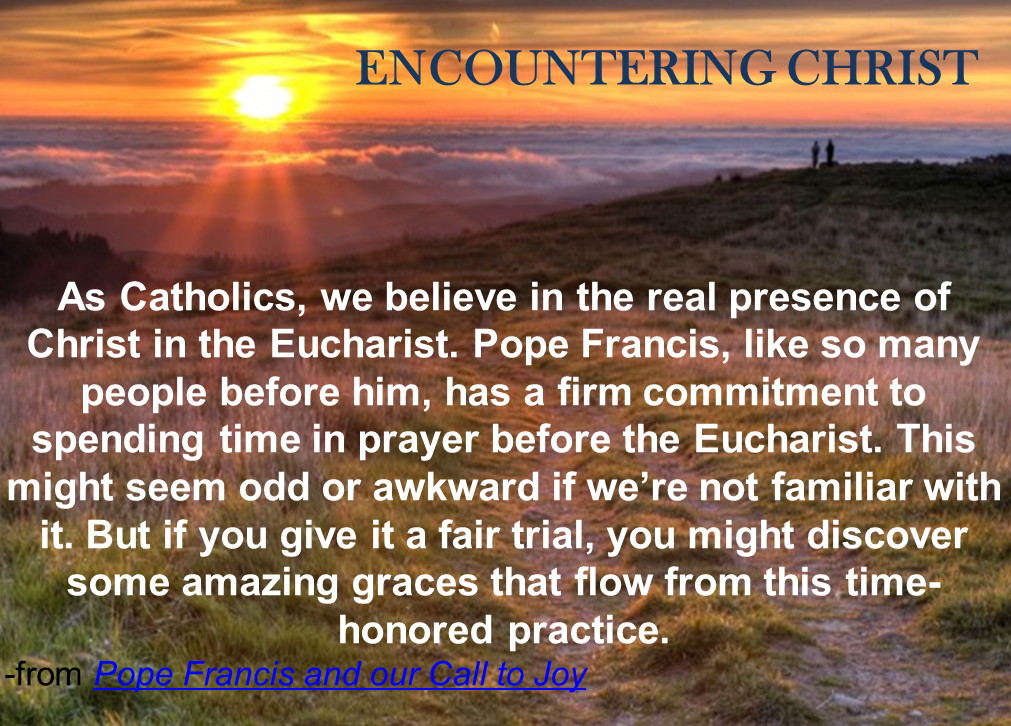 =============================
UPDATE:
1. Fil-pagna 'Photo Gallery' issibu ritratti ta' avvenimenti organizzati mill-Parrocca.
2. Taghrif fuq it-Talba tar-Ruzarju jinsab fil-pagna 'News and Events'.
3. L-Avvizi tal-Parrocca jinbidlu kull nhar ta' Sibt u jinsabu fil-pagna 'News and Events'.
4. Vizta Pastorali – L-Ittra ta' L-Arcisqof u r-Rapport Finali lill-poplu ta' Wied il-Ghajn jidhru fil-pagna 'News and Events'.